Posted Tuesday, April 12, 2005
The 490th Missile Squadron, after months of preparation, is finally nearing the date of their annual Heritage Celebration. This year marks a turning point in the squadron's tradition of recognizing its incredible history; for the first time, the Heritage Celebration will encompass every era of the 490th's incredibly varied past. The men and women responsible for making the 490th a resounding force throughout the history of strategic air power will mingle for the first time, sharing the stories that form the basis of years of Farsider pride and building bridges between generations of airmen.
The Heritage Celebration will be a week long affair, beginning the 8th of June with the arrival of the first members of the 490th Bomb Squadron. The squadron will be hosting daily events for the rest of the week, including barbeques, luncheons and tours of Malmstrom's support facilities and missile field. The culmination of the celebration will be the 490th's Heritage Dinner, which will bring all of the squadron's guests together for an evening of celebration, entertainment, and remembrance.
For more information about the 490th's Heritage Celebration, or to request a registration packet, interested parties should contact the 490th Missile Squadron's historian, Capt Benjamin Bourcy. Capt Bourcy can be reached daily by phone at (406)731-6509, or emailed at Benjamin.Bourcy@malmstrom.af.mil.
Latest articles in Missile Unit Reunions
Tac Missileers (MACE-MATADOR) Reunion
Dec. 9, 2006
Tac Missileers (MACE-MATADOR) reunion will be held 2-4 May 2007 in Tucson, Arizona...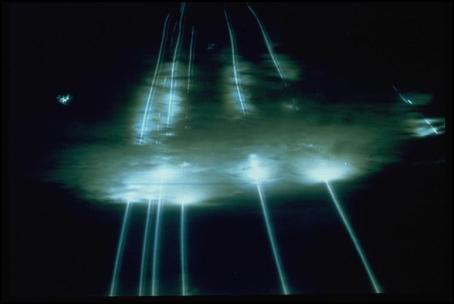 "ICBM Gang" Reunion, 30 Jan-2 Feb 2006
Nov. 2, 2005
"ICBM Gang" Reunion, 30 Jan-2 Feb 2006, Cocoa Beach, FL area, for those involved in ICBM test and development
Strategic Air Command Reunion - 24-27 May 2006
Nov. 2, 2005
Strategic Air Command Reunion - 24-27 May 2006, Tucson, AZ